Home

General Info

Technical Info

Products

Media Downloads

Support

PressurePak Home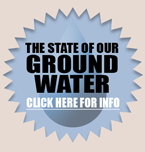 Support
Cycle Stop Valves Easy Selection Calculator
Instructions:
Enter the specifications for your application and click "Find Valve."
The Easy Selection Calculator will give you a list of appropriate valves.
More Information:
Demand must be between 1 and 5000 GPM.
Desired Constant Pressure must be between 15 and 175 PSI.
Max Shut-off Pressure must be between 1 and 400 PSI.
---
Web site and all contents © Copyright PressurePak 2010, All rights reserved.